When it feels like life has become unmanageable and you are powerless to make any meaningful changes in your life it may be time to seek therapy. Therapy is a great way to get in touch with your feelings and your authentic self. When your life is out of control, therapy can be the way that you take that control back.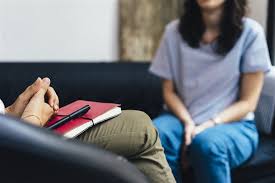 Here are some simple reasons why you should consider seeing a therapist.
1. They provide a judgment-free zone where you can discuss anything your heart desires.
2. You may discover a new perspective on your life by attending therapy.
3. You will learn concrete tools to help you better cope with life stressors.
4.  You will learn healthier ways of thinking and adapting to life's problems.
5.  If you have experienced a trauma or major life change you should consider seeing a therapist.
6.  If you have started to feel like you can no longer talk to your friends and family about your problems then talking to a licensed professional may be right for you.
7. Therapy is a way to practice self-care.
8. A therapist can offer you the tools to have a wider perspective on your problems.
If you or a  loved one could benefit from seeing a therapist, please feel free to reach out to Specialized Therapy Associates at (201) 488-6678 to be connected with our intake department.