Specialized Therapy Associates offers a women's group. The group is specifically focused on issues surrounding relationships and self-esteem.
The group is designed to provide a forum for members to give and receive feedback aimed at improving member's quality of life. Members will have opportunities to explore their feelings regarding self and others in order to best cope with feelings, regulate emotions independently and to connect painful feelings with past traumas in order to work through them. We will discuss adaptive versus maladaptive thoughts and behaviors and give and receive feedback about options and choices. Members will be encouraged to use insight into their personal strengths and weaknesses to improve their quality of life specifically regarding one's self-perception and one's relationships to others.
Specialized Therapy Associates WOMEN'S GROUPS
Therapeutic support for women ages 20 and up, who are coping with depression, anxiety, and general life stressors. We aim to help develop and promote healthy social interaction and provide the opportunity for peer feedback in a safe, supportive, nonjudgmental environment. Our group will cover a wide variety of topics, some of which may include:
Relaxation Techniques
Positive Affirmations
Coping Skills
Self-esteem
Ongoing Support
Groups are open-ended and most private insurances are accepted.
~ New members are always welcome!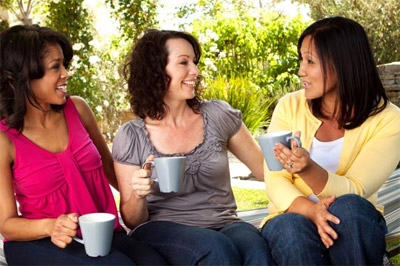 There is no time like the present to take action.
For a free consultation with our intake coordinator who will match you to the best provider and service to fit your needs and goals, call 201-488-6678 or click this link to MAKE AN APPOINTMENT.
If calling from out of state: 855-STA TALK (855-782-8255).