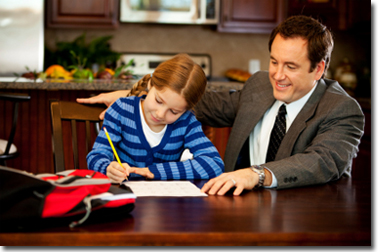 Work-family conflict is much higher in the United States than elsewhere in the developed world. 90 percent of American mothers and 95 percent of American fathers report work-family conflict. 70 percent of American children live in households where all adults are employed. Nearly one in four Americans-more every year-are caring for elders.
Most adults have multiple stressors that can damage everyday life for self, children, employers, grandparents. Our Work and Family Seminar is a four-hour course that identifies points of stress and designates strategies to promote happy healthy work and family environments. At the end of this seminar you'll be able to:
Set needed limits in all areas of your life and use time management strategies
Avoid old family patterns that are destructive or draining
Care for and designate resources for aging parents
Practice good communication skills with your spouse or significant other to maintain a vibrant relationship
Be a better parent
Identify problem behaviors in children and implement tactics to encourage better behavior
Use job management skills and apply limits between work and home
Give yourself time to take care of yourself, nurture friendships, develop hobbies and enjoy personal growth.
"I am so grateful for getting my life back."
There is no time like the present to take action.
For a free consultation with our intake coordinator who will match you to the best provider and service to fit your needs and goals, call 201-488-6678 or click this link to MAKE AN APPOINTMENT.
If calling from out of state: 855-STA TALK (855-782-8255).