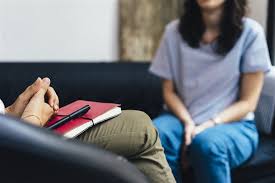 Specialized Therapy Associates is excited to offer an innovative method of getting mental health tips our: Ask a Therapist! Questions and Answers Block.
The Q&A column of the STA newsletter harkens back to the days of magazines and their open Q&A columns. Send us a message using the form below to have any of your questions be answered. Our team of highly trained therapists specializes in various methodologies to ensure that you achieve your mental health goals. These questions will be answered in our newsletter with full anonymity for the asker. For more information about this program or if you wish to learn more about our organization please call us at 201-488-6678 Don't be shy, get the help you need, and ask a therapist today!
DISCLAIMER: *These questions and the answers found in the newsletter are intended to be a resource and should not be utilized in place of therapy with a professional. If you believe you would benefit from talking with a therapist, please call Specialized Therapy Associates at 201-488-6678 or visit Specializedtherapy.com.*
All responses will be posted to the STA newsletter anonymously to ensure the safety and privacy of those asking questions.