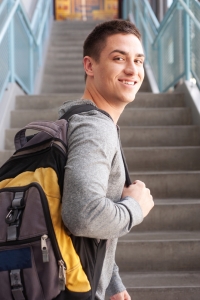 Some statistics say that one in four students will drop out of college; others say half of all students who enter college will drop out. Either way, these are troubling statistics for dropouts considering the following: The Census Bureau states that workers with bachelor's degrees in 2008 earned about $26,000 more on average than workers with a high school diploma. College grads are more likely to get jobs with health insurance.
Preparing for and entering college can be daunting and stressful. You as an individual are completely responsible for your behaviors whether it be motivation, organization or study habits. Without the proper time and guidance to develop healthful behaviors, you or your child could easily fall into the large percentage of college dropouts.
The Academic Excellence program is created to reinforce and maintain positive academic behaviors with a life coaching approach. The program is tailored to the individual needs of students involved and can help prepare for transitions to middle school, high school, college and graduate school.
There is no time like the present to take action.
For a free consultation with our intake coordinator who will match you to the best provider and service to fit your needs and goals, call 201-488-6678 or click this link to MAKE AN APPOINTMENT.
If calling from out of state: 855-STA TALK (855-782-8255).