Stressed About Finances?  Holiday-Spending Bills Have You Worried?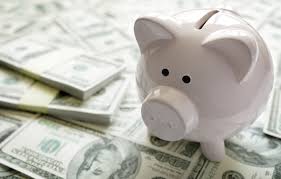 It's hard to manage stress when you're worried about money. Learn from the two experts at our workshop, Dr. Richard Drew, Ph.D on the reasons for impulsive spending and the difficulty stopping it, and Mr. Richard Tandy, a licensed stock broker and financial advisor with Edward Jones. The workshop will focus on providing you tips and insight on how to manage your finances, and identify the emotional and behavioral issues that may have landed you in debt.
Manage and save your money
Plan a budget and save for the future
How to invest
Plan for retirement
Identify and overcome impulse spending
January 26th from 10 am to 1 pm at the Hampton Inn: 625 From Road, Paramus, NJ 07652.
Registration is FREE and open to all. Space is limited. Register now!
Click Here To Register or call 201-488-6678 for more information.
_____________________________________________________________________________________________________________________________________________________________
Read what others are saying about our previous workshop "6 Steps to Optimize Your Health and Restore Vitality"

"Very helpful. Enjoyed how it relates to my own lifestyle and health."

"Learned a lot about the mind body connection."

"Really enjoyed information regarding connections between health, mind and body. It provided a space to consider alternatives beyond traditional practices."

"Very informative and Somatic Yoga Therapy peaked my interest."