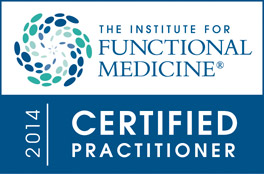 My primary focus for my clients is to help them become the best that they can be by seeking a healthy mental, physical and emotional state with strong positive relationships and strength from spirituality or philosophy of life. My education and life experience prepared me to take an integrated approach with my clients. I look at all aspects of life and my training has prepared me to provide cutting edge care based on the best science and research have to offer in the fields of clinical psychology, medicine, integrative health and functional medicine. True health and wellness are not just about alleviating symptoms of illness but to live fully and at our best.
My training and professional development were designed to acquire the skills to help people achieve their goals. To that end, my ultimate educational goal was to attend the Graduate School of Applied and Professional Psychology (GSAPP) at Rutgers because of its excellent reputation as a leading school in applied psychology. I hoped to become part of a program that was and is primarily taught by leading psychoanalysts and behavioral psychologists with specialties in clinical, organizational and school psychology. I was very young when I graduated from college and have completed two bachelor's degrees, two masters' degrees, a doctorate and several certifications with specialized training in substance abuse, employee assistance and wellness, executive coaching, and now, in functional medicine.

I continued my education and training under the tutelage of leading analysts at the prestigious Postgraduate Center for Psychoanalysis with leaders in the field of adult psychoanalysis with Dr. Eliot Adler and Dr. Janet Bachant. I was trained in techniques for children by Dr. Ava Seigler. I was granted a very honorable gift of being the recipient of the Edrita Fried scholarship. When I had completed my training, I set a course to develop a practice that would be a place of excellence that mirrored the excellent training I received from top professors and faculty. In the mid-1990s, I started Specialized Therapy Associates, LLC. The core values of the center have always been those of excellence, innovation, teamwork and leadership in the field of mental health practice. I brought together a talented and highly experienced team of practitioners each with an average of 15 years of experience or more. They have diverse experience and talents and we work as a team so that our clients benefit from receiving the full range of services under one roof for clients of all ages in a coordinated way from one or more providers. In this way, as an example, you can combine the specialties of a family therapist, an addiction specialist and child play therapist to address a range of problems and issues in one family.
I continued my educational journey because I wanted to be more comprehensive and well-rounded in my approach. Experience has taught me that emotional and psychological stressors can often lead to physiological changes. I went back to school for medical training and received a BSN and then a MSN degree in psychiatric child and adult practice. I sought and then received a Board Certification in family psychiatric treatment providing me with prescriptive privileges so that I am licensed to provide psychotherapy and medication – combining a mind-body approach. I take not only a medical stance in regards to psychiatric problems, but my training has also expanded into health and wellness. I encourage others towards a healthy lifestyle that can often diminish the symptoms of depression and anxiety. I graduated Summa Cum Laude and became a member of the Nursing Honor Society – another organization dedicated to excellence.

I have completed my certification in Functional Medicine which deepens my training into all systems of body. Functional Medicine was born from the scientific advances of genomics, pharmacogenomics and nutrigenomics integrated with prevention, wellness, improved lifestyle, diet, with the use of botanicals and nutritional supplements and mind-body therapies to achieve a healthy state in total balance. In Functional Medicine, the treatment is no longer based on a broken or dysfunctional organ system but on a matrix of root causes that leads to disease or pathology or dysfunction. There is an in-depth evaluation of many deep rooted causes of disease that are then treated to restore the individual to healthy state. Functional medicine evaluates and treats all aspects of a disease process: the physiology (down to the cells' DNA), the psychological, the interpersonal and then the entire systemic approach with contributing factors, such as, work stress. It's an exciting and yet common sense way to practice healing and will be the future of medicine/treatment away from the sole focus on symptoms and broken organ systems to the very DNA of a person and the person as a whole integrated with the person's social system and life experience.
I not only learned the content of each of the important areas I listed for a successful life, but also the value of each of those areas. I learned leadership at AT&T, which was, at the time, the world's largest and most successful corporation. At Postgraduate Center, I learned how to apply analysis to help people define who they are. Working with the employees of Dow Jones and Cantor Fitzgerald immediately after 9-11, I learned the importance of resilience and coping skills and how to assist others to develop those skills in time of crisis. While VP at Priority Systems and the lead clinician at Proctor Gamble, I assisted top level executives in their interpersonal and managerial problems. I taught interpersonal skills and helped many affected by drugs and alcohol. I acquired life and professional skills having helped many others at different levels in various corporations.
I am pleased with the improvements I see in my clients when they come to believe they can be the best of who they are. They feel fulfilled and gratified in their lives. Whatever their personal or professional goals, they have increased confidence that they can achieve them. I feel most gratified when they are in fulfilling and satisfying relationships. They are giving to others and receiving in return in ways that are most important and thus define the true source of happiness and fulfillment in life: the love we receive and the love we give.
The more life experience and skills you have as a coach or therapist, the more you can give your clients. I strive to develop a safe and supportive environment for my clients to discuss and work through their life problems and issues. I encourage clients to find themselves and to define specifically what will make them happy and fulfilled and then devise a plan together to achieve those goals. I work with children, adolescents and adults. I specialize in relationships and family life and parenting.
My diverse training has prepared me to assist employees, professionals and executives with performance and work life issues. I have trained and coached others on entrepreneurship, leadership, teamwork and people skills to name a few topics.
I continue to receive and to provide education. I have a regular behavioral health column in BC Magazine. I am very pleased to hear from my readers and they appreciate the insights I provide. I have been a guest on TV shows, such as Channel Five News and Eye on Bergen County. I have been fortunate to receive the Outstanding Community Service award from Mt. Olive Baptist Church. In this way, I believe I am being the best I can be and I am fulfilled and rewarded by my clients' progress.
To receive a highly confidential consult directly with me you may contact me at 201-224-5200 or clients@specializedtherapy.com.
Dr. Gourdine does not participate as an in-network provider with any insurances.