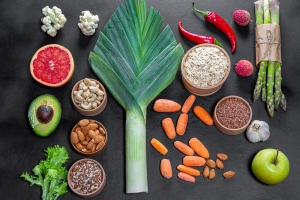 What is a Health Coach and How Can They Help Me?
You may have heard of health coaches, but not really know much about what they do and what the benefits are of working with one.
A health coach is different from other providers you may encounter. A coach does not diagnose, treat, or prescribe. A coach is a partner, someone to support and guide you toward optimal health and wellbeing.
A health coach will:
Assist you to identify your vision and priorities
Explore your strengths, values, and dreams
Focus on the present and the future
Support you to achieve the goals that matter most to YOU
A health coach will not:
Tell you what to do or give you all the answers
Focus on what's wrong or what needs "fixing" (you're not broken)
Set the agenda and determine what you need to work on
Analyze your past, resolve traumas, or manage a crisis
Why Should I Consider Health Coaching?
Working with a coach helps you get from where you are to where you want to be. Health coaching focuses on the "whole person" and is customized to your particular goals and unique needs. There are no one-size-fits-all approaches.
Topics that are commonly addressed in health coaching include, but are not limited to:
Making healthier food choices
Managing stress
Optimizing sleep and energy balance
Incorporating more physical activity
Work-life integration
Self-Care – such as making time for things that bring you joy
Making small, gradual changes over time can yield significant results. Partnering with a health coach can positively impact your body, and mind, and help you take your health to the next level.
To learn more about our health coaching services or sign up for a FREE consultation with our health coach, call 201-488-6678.  Our partners at FxMed Centers, offer the best-in-class integrative health coaches.
By Anna Sandbank, LCSW, INHC, Director of Integrative Mind-Body Health, Specialized Therapy Associates, Fx Med Centers, Xceptional You
Disclaimer: This post is for informational purposes only. It does not constitute medical advice or replace treatment or intervention by a qualified medical or mental health professional.