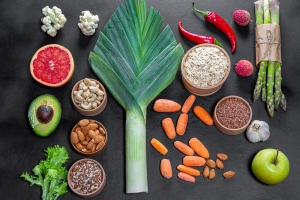 Health & Wellness Coaching is all about you living the best life possible for you. We have all had to struggle, manage, and cope with life's transitions and the changes it brings.  Because some are much more challenging than others, the assistance of a professional, experienced Health & Wellness Coach will help you move forward, make improvements, and find a sense of peace and balance during these turbulent times in your life.
As your Coach, I will assist you with the creation of your life's vision whatever your present challenges are. Your hands are on the steering wheel. You are in charge of your life. I will be beside you throughout your journey toward wellness. Together, we will clearly establish what your present health & wellbeing look like you right now. By using evidence-based coaching practices, we will co-create a plan that will move you toward your desired vision and lifestyle.
Once we have this plan, I will assist you to strategize the paths to take that will reduce and eliminate the barriers that you fear making your life's desires difficult to attain. The changes, acceptance, realization, and support that you will receive will be lasting and sustainable leading to a greater sense of fulfillment, empowerment, happiness, and joy.
If you are dealing with health challenges due to chronic disease or cancer, or lifestyle challenges stemming from divorce, retirement, empty nest, or difficulties with what the second half of your life should look like, coaching will provide the clarity you search for.
I bring the value of a professional that knows about succeeding at lifestyle improvement. Coaching in person, telephonically, in a group setting, or one on one can be arranged. Don't miss the chance to grab hold of the happiness and joy you deserve!
-Cheryl Bonder, Life Coach
Register online today!
Click here to learn more information about our Health & Wellness Coaching.