When the weather gets warmer and pools open up, it can be a very enjoyable and relaxing time. Then you get your first BBQ invitation, one of perhaps many over the summer months. While exciting, this can become stressful if you are in recovery and sticking to sobriety. Here are some tips for success and surviving in your sobriety over the summer months.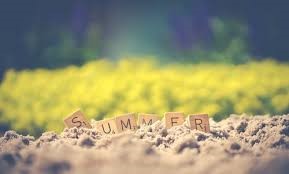 Tips for Sobriety
First, evaluate where you are in your progress in recovery. Ask yourself if you are able to handle being around alcohol or other substances that may be present at summer events. Determine whether or not you have coping skills and strategies for relapse prevention planning to manage potential triggers.
If you feel you are struggling with relapse warning signs, or you do not feel prepared to cope with possible triggers, consider skipping the event or party. Attend a meeting, call sober support or sponsor, or engage in a healthy, enjoyable activity instead.
Second, evaluate the kind of event or party you will attend and who will be attending. If you are aware the party will be focused primarily on drinking alcohol or using drugs, consider skipping it. Otherwise, attend an event you are comfortable attending and consider bringing a sober friend with you to stay on track.
Third, have an escape plan if you want to leave the event early. Avoid being the designated driver for others, because you might then feel pressured to stay until the end of the party for your friends. Have your own plan for transportation or have a friend or family member available to pick you up if needed. Be aware of supports you can contact by phone including positive supports or a sponsor. Step away from the party and make a call when you need to.
Plan for Yourself!
Being in recovery doesn't mean you cannot have fun! To succeed in your recovery, plan events and activities yourself in the summer that you can enjoy with your positive supports. Make active plans where the focus is on the activity rather than on substance use, such as biking, swimming, or hiking. These activities are enjoyable and rewarding! Over the summer months, make sure to continue to attend your meetings and consider getting support from a therapist.
More Information
If you would like more information on therapy or you want to make an appointment, contact Specialized Therapy Associates at (201)-488-6678.