Specialized Therapy Associates – Hackensack Therapy Office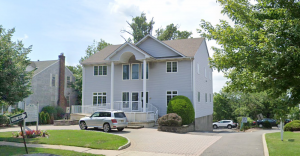 Hackensack Office
83 Summit Ave Hackensack, NJ 07601 201-488-6678 201-488-6224 – fax  
Our Hackensack Therapy Office, located in Bergen County, New Jersey is conveniently located off of Route 4. Only 8 miles from the George Washington Bridge makes our office a convenient location for those coming from New York City.
Specialized Therapy Associates, LLC (STA) is the only facility providing a full range of psychotherapy and psychological testing services and integrative mind-body care using a functional medicine model.

Formed under Dr. Vanessa Gourdine, Specialized Therapy Associates (STA) is a group of diverse, experienced, and specialized staff of psychologists, psychiatrists, nurse practitioners, and other health professionals. This highly skilled and specialized staff is continuously trained on the most recent research and developments in the field making STA's treatment services cutting edge.
Uniquely STA practices a true team approach. Each professional on staff brings a set of specialized training and skills to the team that allows for the full integration of care. We can utilize the team approach to provide individual, group, family, and couples treatment under one roof, as well as allowing us to provide the specialized integrative care you require for you and your family's personal needs and goals.
The surrounding Bergen Country towns near Hackensack include River Edge, Paramus, Teaneck, Bogota, South Hackensack, Ridgefield Park, Maywood, Little Ferry, Teterboro, Lodi, Maywood, Saddlebrook, New Milford, Garfield, Hasbrouck Heights, Elmwood Park, and Englewood.


For more information please visit https://www.specializedtherapy.com/